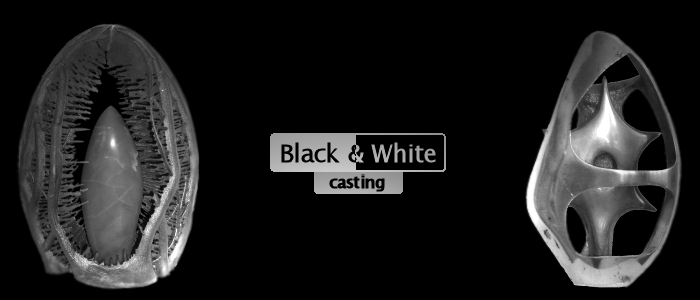 Links
We big fans of the Internet here at Black and White Casting and so we thought it would be nice to share some of the love. On this page you will find links to the websites of people we know and like, people who supply us with casting supplies/related equipment and to sites that make us smile :-)
The Beehive
Toby's local is mere footsteps from his own front door, however sometimes he still requires a taxi home. Good people, good beer, good times.
Gordon Dickinson - artist
Our friend Gordon's website. He's a proper artist.
Augustus Art
Our friend Moon's website (his proper name is Paul AUGUSTUS Walters - hence the name of the website).
Tiranti
All manner of atristic type supplies are available from Tiranti - mostly for sculpting etc.
John Winter Casting supplies
All sorts of stuff for casting. Top products, reliable supplier. They also sell stuff for densists(!?)
Sculpture Trails
The site is run by Gerard Masse. Gerard and Toby became fast friends after meeting at a casting at Coalbrookdale. Gerard is a top geezer, he advised on setting up the casting shack and oversaw its very first melt! Toby reckons Gerard is one of the kindest and most inspiring people he's met. His sculpture is cracking too!
The Ironbridge Open Air Museum of Steel and Sculpture
Where it all began! For several years, Toby attended the annual cast iron workshop run by Pam Brown, (Pam has a lot to answer for!)
The Bull Pen
A fine local casting set up run by Wez and Helen Jacobs. They are based in Stanford in the Vale, Oxfordshire and offer bronze and iron casting courses.